A Selection of Posthumous Works by Toshi Yoshida
Although our Holiday Exhibition of posthumously printed works by Toshi Yoshida (1911-1995) is over, we will still be offering a sampling of these prints throughout the year.  Be sure to check back periodically for updates.
These works all come directly from the Yoshida Family and are in pristine condition.
SEARCH BY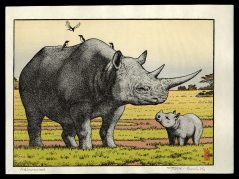 Yoshida, Toshi, 1911-1995
Rhinoceros
$250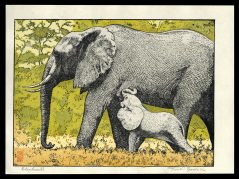 Yoshida, Toshi, 1911-1995
Elephants
$250